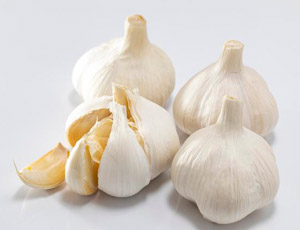 Garlic extract contains numerous health-promoting phytochemicals and has been used to improve various symptoms. It is rich in several sulfur-containing phytoconstituents — alliin, allicin, ajoene, vinyldithiin –, and flavonoids such as quercetin. Among them, ajoene exerts the strongest modulatory effects on neurotransmitter function in the brain regions that are associated with the pathogenesis of AD. It inhibits the action of acetylcholinesterase, a substance that breaks down acetylcholine, and preventing the decrease of acetylcholine in the brain. The merit of ajoene is that we can make it in our kitchen very easily.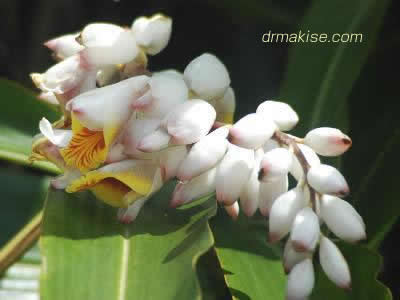 This is a perennial plant of the ginger family. But Shell Ginger is not the same as ordinary ginger. Don't confuse it with ordinary ginger. Very much different in health benefits. This plant is an amazingly promising plant to improve AD because it contains various phytochemicals such as Quercetin, Ferulic Acid, Kaempferol. DDK (dihydro-5,6-dehydrokawain), DK (5,6-dehydrokawain), etc.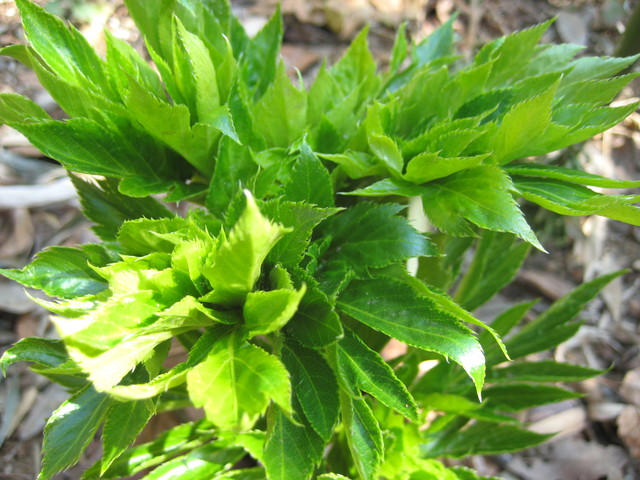 Ashitaba (alleviate AD, prolong the lifespan, against Coronavirus)
Ashitaba (Angelica keiskei in Latin) is a perennial plant indigenous to the Izu island chain that is a group of volcanic islands stretching south and east from the Izu Peninsula, Japan. Now it belongs to Tokyo Prefecture, and there are flights between the islands and Tokyo. But until 150 years ago, the islands were very remote and two of them were used to place internal exiles. They were engaged in arduous compulsory labor.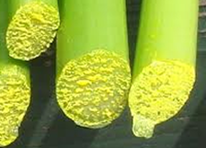 When the stalk of Ashitaba is cut, yellow sap exudes from the haulm. Now scientists have verified that the sap contains special coumarins, chalconoids, and vitamin B12 which greatly contribute to human health.
The sap was effectively used in the external treatment of smallpox. This is described in an old botanical book, Yamato-honzo, by Kaibara Ekiken (AD1630~1714) who was a doctor and a botanist in Japan. Smallpox is caused by one of two virus variants, Variola major and Variola minor that are different from SARS-CoV-2 of COVID-19. But Ashitaba may be effective against SARS-CoV-2, too.

This is a red carotenoid that is abundant in the algae called Haematococcus and is taken in by the food chain as algae → plankton → krill, cherry shrimp → salmon, trout. Salmon and salmon roe are red. That redness is due to this carotenoid.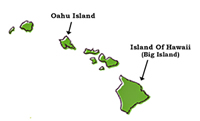 When I had a small research project with University of Hawaii located in Honolulu (Oahu Island), I once visited a factory on Hawaii Island where dazzling UV rays shined down. It seems that ultraviolet rays are much harder on Hawaii Island (famous for triathlon) than on Oahu Island. The factory was producing astaxanthin from Hematococcus that contains a large amount of astaxanthin to eliminate singlet oxygen (1O2 ) induced by the strong ultraviolet rays.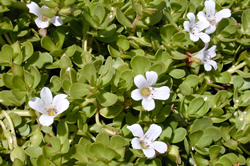 This is a perennial, creeping herb that grows in marshy areas in India, Sri Lanka, Pakistan, Vietnam, Taiwan, and China. It is also found in Florida, Hawaii.
Bacopa has been traditionally used in Ayurveda medicine to improve memory and to treat various diseases just like above mentioned Gotu Kola. Preliminary clinical research found that Bacopa improved cognition.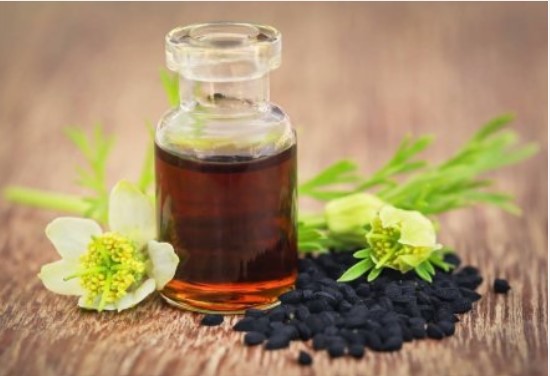 This oil is popular in the Middle East. Black Cumin (also known as Nigella sativa, or Black Caraway) is an annual herb that originates in Egypt and surrounding areas. It was said that this oil works for anything except death. It seems that it was used even during Tutankhamen period in ancient Egypt (14th century BC). The distinguishing feature of this oil is that it contains a substance called Thymoquinone (TQ). This makes black cumin oil different from omega-3 unsaturated fatty acid oils such as Fish Oil, Krill Oil, Flaxseed Oil, Perilla Oil, and Sacha Inch Oil.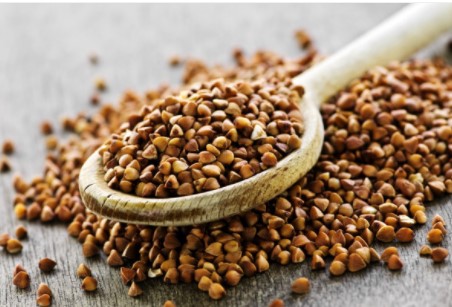 With aging, cognitive function declines and feeling of happiness is likely to decline. This phenomenon is also associated with a decrease in dopamine, one of the neurotransmitters in the brain. After the age of 45, everyone is producing less dopamine, and at the same time, fun, happiness, healthy sexual desire in their youth gradually fade away.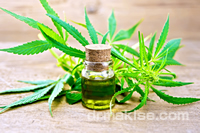 Endocannabinoids are molecules made by our bodies. They act as neuromodulators on vertebrate central and peripheral nerves. The Endocannabinoid system (ECS) is a complex cell-signaling system and considered to play a pivotal role to contribute to homeostasis. The two important endocannabinoids of ECS are 2-arachidonoylglyerol and anandamide which are eicosanoids.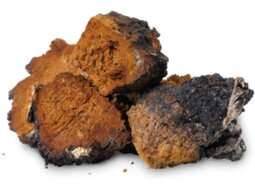 Mushrooms have mysterious healing power that the above mentioned Lion's Mane Mushroom shows. Chaga also does have the effect. Chaga is a parasitic fungus on birch, found in Siberia, Poland, Finland, Estonia, northern part of China and Japan. At first glance, it looks like a coal-like black lump that protrudes from the bark. The image is quite different from that of ordinary mushrooms. Siberian farmers have long drunk Chaga tea traditionally. Russian Nobel laureate Alexander Solzhenitzyn is credited with informing the West about the health benefits of Chaga in his book, "The Cancer Ward". In Estonia, one of the three Baltic States, Chaga is by far the most used alternative therapy for cancer.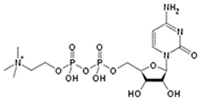 Citicoline, also called CDP-Choline, stimulates the production of acetylcholine and activates brain metabolism. It has been confirmed to improve memory and concentration. When taken orally as a supplement, citicoline is hydrolyzed into choline and cytidine in the intestine. Then, the two substances are re-synthesized into citicoline in the brain after passing through the BBB (blood-brain barrier).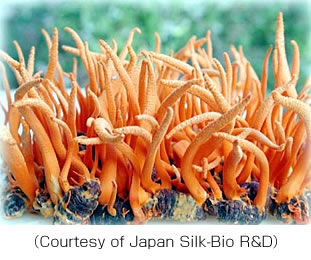 Cordyceps is a genus of parasitic fungi that grows on the living larvae of insects. In Japanese it is called "
" which means 'in winter an insect, in summer a grass', because Cordyceps is insect-like during the winter and grass-like during the summer. It grows mainly in the meadows above 3,000 to 4,000 meters in the Himalayan regions such as Tibetan Plateau, Nepal, Bhutan, and also in Sichuan, Yunnan of China.
The most important substance of Cordyceps is Cordycepin that is also called 3′-deoxyadenosine. It has a structure in which the hydroxyl group (OH group) has been deleted from the 3′ position of one of the adenosine nucleosides.

Corn silk is the white thread-like strands of plant material that grow underneath the husk of a fresh ear of corn. Traditional Chinese and Native American medicine have been using this natural material to treat various ailments. Especially traditional Chinese medicine employed it to alleviate dementia. Its mechanism has not yet been well understood. In 2016, however, the researchers of University of Hawaii discovered how it did work to improve AD. The keystone is GSK3β (glycogen synthase kinase-3β).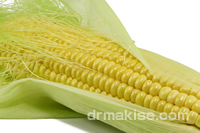 It is often said that "Indians have less AD than any other nations because they eat a lot of curries." How about the truth? Was it medically proven? Japanese also often eat curry, but they suffer from AD. But it looks pretty close to the truth.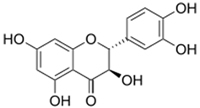 Also called taxifolin, it has a structure similar to quercetin and shows the same effect. However, quercetin does not dissolve in water, but DHQ dissolves quickly and reaches cells easily. Moreover, because it is stable, it has a long-lasting effect. The capillary protective effect is 3~5 times stronger than that of quercetin. Siberian larch is its raw material.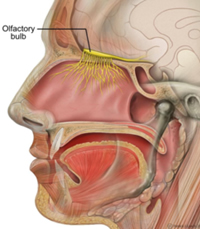 Since a long time ago, even in ancient Egypt and Persia, essential oils have been used to activate the brain function. They didn't understand the mechanism, but they empirically knew the effectiveness and safety of aromatherapy.
In the nasal cavity, aromatic molecules of essential oils bind to olfactory epithelium acceptors (olfactory nerves) which are illustrated as fine yellow fiber bundles in the figure. The axons of olfactory nerves penetrate the small foramina in the cribriform plate of the ethmoid bone and enter the cranial cavity, reaching the olfactory bulb which relays sensory data to the various parts of the brain: amygdala, limbic system, hippocampus, hypothalamus with consequent release of neuromediators.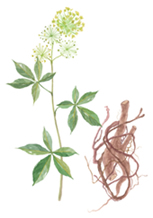 Eleutherococcus senticosus is a deciduous shrub that grows in the Far East region of Russia (Amur, Sakhalin), China (Heilongjiang, Jilin Provinces), and Japan (Hokkaido). The rhizomes and roots of E. senticosus are recorded in the Chinese and Japanese pharmacopoeias as a treatment for various diseases. This herb became famous after extensive research by the former Soviet Academy of Sciences in the 1960s and it was used to strengthen the Russian athletes of the 1980 Moscow Olympic.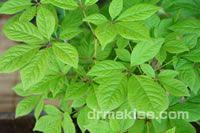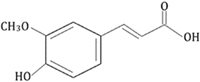 The name of ferulic acid comes from its first discovery in 1866 from a plant with the scientific name Ferula assa-foetida. FA is a kind of polyphenols present in cell walls of various plants and has strong antioxidant and anti-inflammatory effects. It has been demonstrated in animal experiments that FA can reduce the accumulation of Aβ by weakening the effect of β-secretase that is a proteolytic enzyme.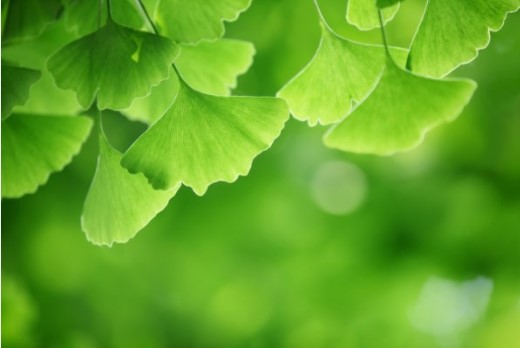 The flavonoids ginkgo-flavone glycosides and the terpene gingolide improve blood flow in the brain and prevent unnecessary platelet aggregation. Another terpene bilobalide is said to have the ability to repair damaged nerve cells and prevent AD. In animal experiments, it has been confirmed that levels of dopamine are raised by Ginkgo Biloba Extract (GBE). It also contains lot of kaempferol, which is described in Shell Ginger.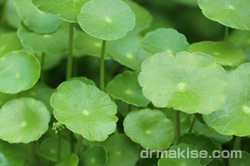 Its scientific name is Centella asiatica. A perennial plant of the family Apiaceae that grows in Madagascar, Sri Lanka and India where this plant is often used as herbal ingredients. Gotu Kola from Madagascar is especially famous.
Gotu Kola is called "Brahmi", too, which means wisdom in Sanskrit. It is one of the most important herbs in Ayurveda medicine. In ancient times, it was used for leprosy and syphilis. In addition, Gotu Kola is sad to activate the 7th chakra (crown chakra), which exists at the top of the head.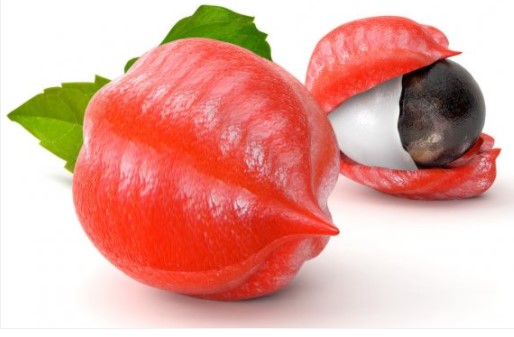 Guarana is a climbing plant in the family Sapindaceae, native to the Amazon basin and especially common in Brazil. Guaraní people, indigenous peoples of South America, cultivated this plant and used its fruit traditionally. They are said to have carried around during the war against other tribes.
Brazil and Paraguay produce several soft drink brands from the crushed seeds of guarana. They drink them every day like coffee. Brazilian researchers have found using nematodes that guarana blocks the toxicity of amyloid β.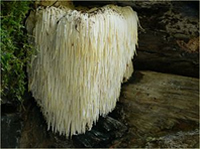 This mushroom is an edible and medicinal mushroom belonging to the tooth fungus group. Native to North America, Europe and Asia. In the wild, these mushrooms are common during late summer and fall on hardwoods, particularly American beech. In English it is called Lion's Mane Mushroom, in Japanese Yamabushitake that is called so because it resembles the decoration of a crown worn by Yamabushi (Japanese mountain ascetic hermits).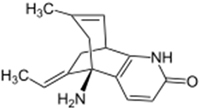 Huperzine A is a kind of alkaloid contained in fern plant (Huperzia serrata). It has AChE (acetylcholinesterase) inhibitory effect. Acetylcholine is an important transmitter in the brain, and the enzyme that breaks it down is acetylcholinesterase. Huperzine A inhibits the activity of that enzyme. Therefore, acetylcholine is not easily decomposed.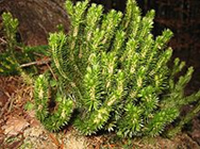 Huperzine A is a kind of alkaloid contained in fern plant (Huperzia serrata). It has AChE (acetylcholinesterase) inhibitory effect. Acetylcholine is an important transmitter in the brain, and the enzyme that breaks it down is acetylcholinesterase. Huperzine A inhibits the activity of that enzyme. Therefore, acetylcholine is not easily decomposed.
The famous AChE inhibitors are the pharmaceutical drugs donepezil hydrochloride (trade name: Aricept) and galantamine (trade name: Razadyne). Huperzine A has the same mechanism of action.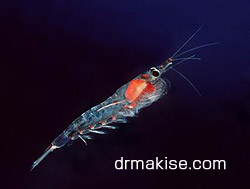 DHA (docosahexaenoic acid)/EPA (eicosapentaenoic acid), omega-3 unsaturated fatty acids, are abundant in Fish Oil and are essential for maintaining cerebrovascular elasticity. They also promote the production of benign eicosanoids and suppress the production of malignant eicosanoids, so they have a wonderful anti-inflammatory effect.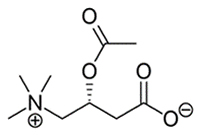 Acetyl-L-carnitine is a combination of L-carnitine and an acetyl group (CH3CO-) that promotes the production of acetylcholine in the brain. ALC gets through the BBB (blood-brain barrier). Acetylcholine is a neurotransmitter released from the terminals of parasympathetic and motor nerves, and is essential for the normal functioning of the nervous system.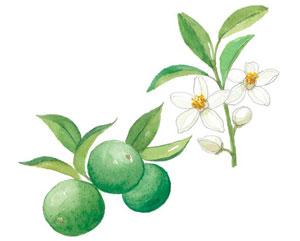 Shiikuwasa (Citrus depressa, Okinawa lime) contains a lot of Nobiletin.
Nobiletin is a flavonoid that is abundant in the skin of citrus fruits, and is one of the poly methoxy flavonoids Shiikuwasa(Shīkuwāsā) in which 6 of the hydroxyl groups (-OH) of flavones are replaced with methoxy groups (-OCH3).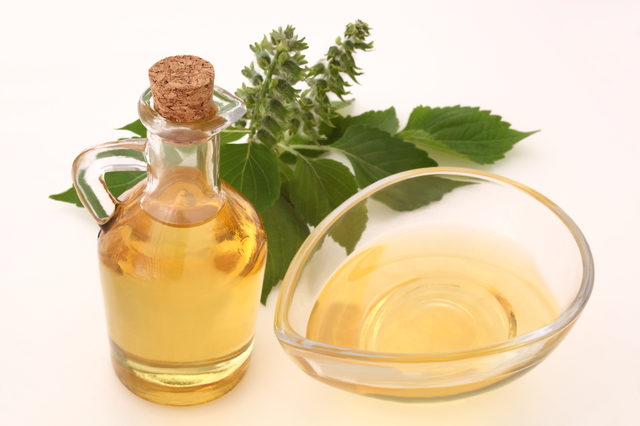 Perilla is an annual plant native to Southeast Asia, and is one of the 50 fundamental herbs in TCM (Traditional Chinese Medicine). It is rich in α-linolenic acid, an unsaturated fatty acid of omega-3 family. As mentioned briefly in the page of Krill Oil, it promotes the production of benign eicosanoids and suppresses the production of malignant eicosanoids.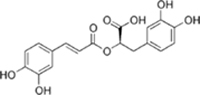 Rosmarinic Acid: prevents deterioration of brain function, reduces anxiety, alleviates allergic diseases, anti-viral, and improves diabetes.
This polyphenol downregulates dopamine-degrading enzymes, such as monoamine oxidase B (MAO-B) oxidase in the substantia nigra and ventral tegmental area, which inhibits Aβ aggregation. <Reference Link>: Rosmarinic acid suppresses Alzheimer's disease development by reducing amyloid β aggregation by increasing monoamine secretion
(https://www.nature.com/articles/s41598-019-45168-1)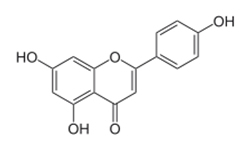 Apigenin: This is a type of flavonoid, with a yellow crystalline appearance. Apigenin exerts neuroprotective effects.
<Reference Link>: Neuroprotective effects of apigenin against inflammation, neuronal excitability and apoptosis in an induced pluripotent stem cell model of Alzheimer's disease
(https://www.nature.com/articles/srep31450)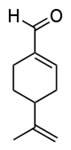 Perilla has a long history, and it has been eaten in Japan since the Jomon period (14,000 – 300 BCE) and it has a history in Japan's agricultural culture as one of Japan's oldest crops. It is said that oil extraction of perilla began in the early Heian period(794 – 1185) . Since perilla seeds contain 35 to 40% of oily components, they have been used as coating oils in oil paper and paper lanterns as well as food. In addition to lights, Japanese paper was coated with perilla oil for waterproofing, and was used for rain gear such as umbrellas and raincoats.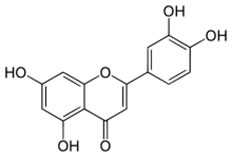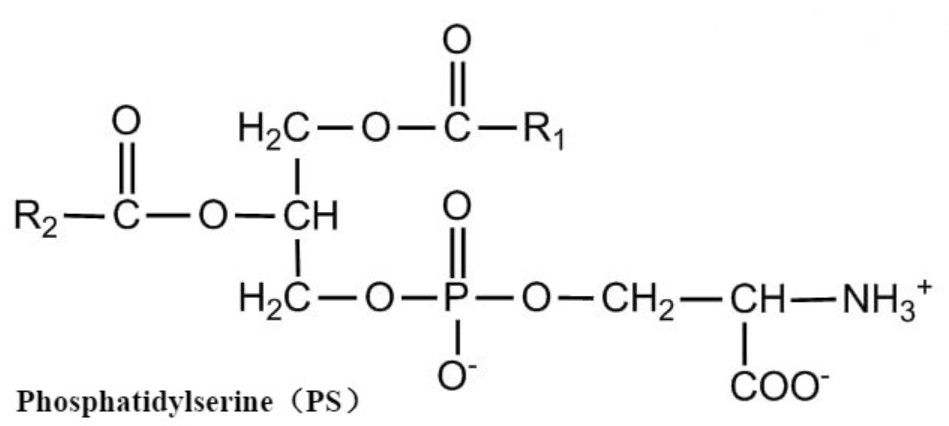 Phosphatidylserine is naturally produced in the body, and there are approximately 60 mg in adults, half of which is said to be in the brain nerve cell membrane. Myelin sheaths (phospholipid layers) that insulate around axons of nerves are also rich in phosphatidylserine.
It exists a lot inside the membrane and regulates the enzyme Na + / K + ATPase. This ensures that the balance between intracellular sodium and extracellular potassium is well maintained depending on the situation.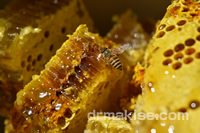 Propolis (bee glue) is a resinous substance produced by bees. It has been used as a folk medicine for the treatment of periodontal diseases. At least 180 different compounds have been identified so far. Its antibacterial, antiseptic, anti-inflammatory, antifungal, anesthetic, and healing properties have been confirmed. And quite safe substance, as it has been used for ages – by ancient Egyptians, Persians, and Romans.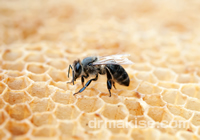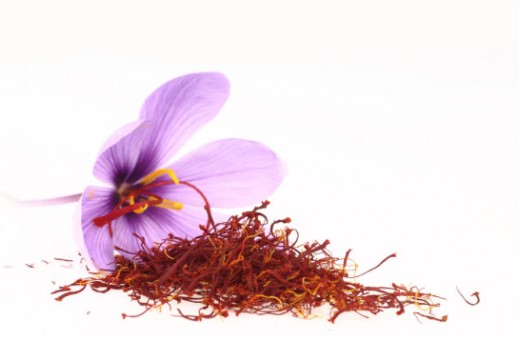 Saffron is a perennial that belongs to the genus Saffron, and it has long been famous in West Asia, especially Iran. About 90% of the world's total saffron production is produced in Iran.
It has been used as a spice and herbal medicine since ancient Egypt and China to improve memory impairment, insomnia, and prevent gynecological problems such as irregular menstruation, menstrual pain, and menopause.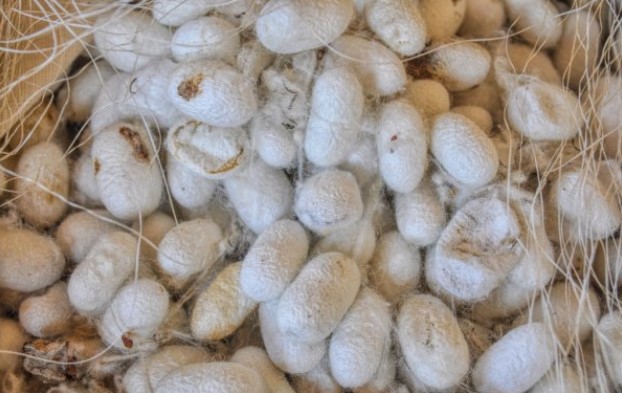 Did you know how many meters of silk yarn each small silkworm produces? 1.5 kilometers (≒0.93 miles) !! 70% of the yarn is composed of a long chain with a molecular weight of 350,000 to 370,000 Da called Fibroin, which is composed of 10 or more amino acids linked alternately. A sticky protein called Sericin covers Fibroin around the center of the silk thread.
Silk protein, which is hydrolyzed with a special enzyme, is called FPEH (Fibroin Protein Enzymatic Hydrolysate, also called Brain Factor-7). When taken 200~400mg/day of this, cognitive function improves in just 3 weeks. This has been confirmed in experiments with humans between the ages of 28 and 92 (average 55 years).
<Reference Link>: Effect of a Fibroin Enzymatic Hydrolysate on Memory Improvement: A Placebo-Controlled, Double-Blind Study
(https://www.ncbi.nlm.nih.gov/pmc/articles/PMC5852809/#B1-nutrients-10-00233)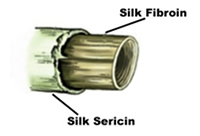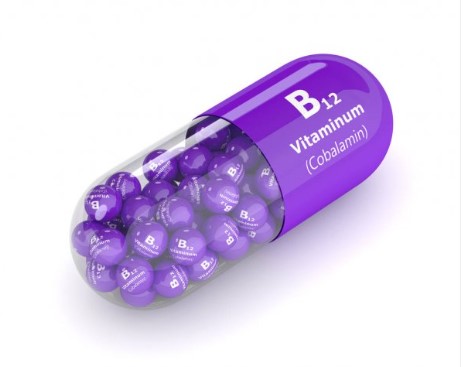 Most nerves are covered with sheath-like lipid called myelin. It acts as an insulator and speeds up the electrical impulses that travel through the nerve fibers. B12 is needed to make that myelin sheath. B12 is also required for the production of the neurotransmitter acetylcholine. In other words, B12 is a very important vitamin for the normal functioning of nerves.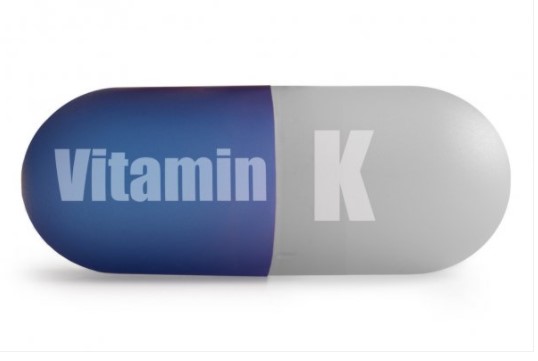 There are five types of vitamin K, K1 to K5. The most important one is K2, which is further classified into 11 types, but collectively called menaquinone (MK). Abbreviated as MK-4 to MK-14, of which MK-4 and MK-7 are important. It is converted from vitamin K1 to MK-4 in the arterial walls, pancreas, and testis. It is also converted from K1 to MK-4 by intestinal bacteria that inhabit the large intestine.