Online Medical Consultation From Makise Clinic, Japan.
In June 2001, we launched the English version website of Makise Clinic. There were merely a few medical websites globally at that time, and telemedicine was rarely practiced in Japan. A term such as "online medical care" was not even coined. Since then, Makise Clinic has been providing services and consultations via the Internet to many patients, irrespective of their physical location and schedule. Hence, we can proudly affirm that we are the pioneer of online medical care in Japan. This makes us an ideal candidate for launching telemedicine services. With two decades of expertise on our hands, we are confident in providing worthwhile services to our patients with quick and accurate treatment. 
This pandemic has shown us how hard it is to visit hospitals during adversity.  Telemedicine, therefore,  addresses the shortcomings of traditional health care by enhancing access, efficiency, and cost-effectiveness.
Dr. Makise, the founder of Makise Lifeup International, has been having international patients for a long time now. With our online medical care, patients can overcome geographical barriers, and consult Dr. Makise from the comfort of their homes.
Please read thoroughly before making the appointment for online medical consultation
To resolve the time difference between Japan and other countries, Dr. Makise will fix the appointment time by emailing the patient.
A fee of $40 will be charged for it, and you will receive the payment link after the appointment time has been confirmed.
The maximum duration of the appointment session would be 30 minutes.
The prescribed medicines, ointments, and supplements will be sent directly from Japan. However, if they are available in your country, you can purchase them from there.
Makise Clinic Online Doctor Consultation Procedure
You are advised to fill an appointment form. Click here for the appointment form
Next, you will receive an email stating the online video consultation time and payment link. If the set time is inconvenient for you, please feel free to inform us.
After you make the payment, you will receive an online

 video 

consultation connect link. 
On the appointment day, kindly click the video call link before 5 minutes of appointment time and wait for Dr. Makise to connect to you.
After the consultation, you will receive a confirmation email of the diagnosis and prescription of the medicines.
If any question regarding the prescription arises, please email us and we'll respond to you promptly.
After using the prescribed medicines, ointments, and supplements, you are advised to send a progress report via email. Dr. Makise will give you a suggestion or feedback right away.  (for free)
Step of Online Consultation Service
No app required! You can get medical consultation online just by clicking the link on your smartphone or tablet.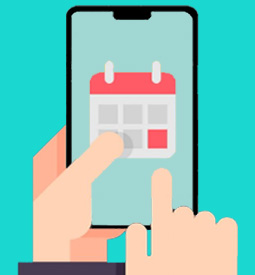 1. Online examination appointment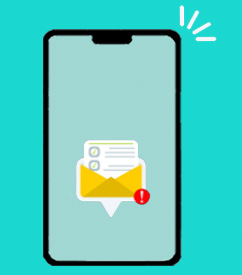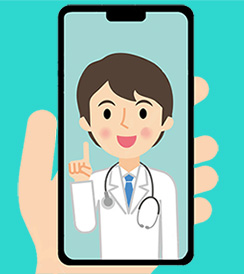 2. Click the [Start Video Call] link in the email 
5 minutes before the consultation time 
received from Makise clinic.
3. Your name will be displayed on the screen. Click [Join a call].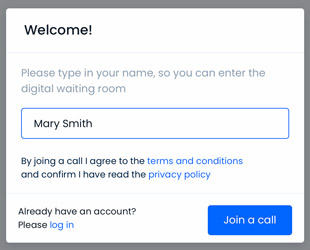 4. Follow the instructions on the screen and click [Allow access]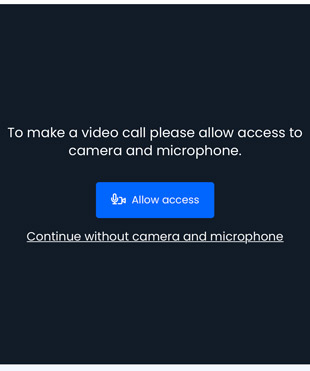 5. If you accidentally click the cancel button, go back to the email and click the [Start Video Call] link again.
6. Following screen will be displayed, and you will be connected to Makise clinic Japan. Please wait for Dr. Makise to join the call.